ROSE FESTIVAL AND BULGARIAN TRADITIONS
by Magdalena Oleksiak
Lucky enough to spend my spring in Kazanlak, I got to know some of the most unique Bulgarian traditions connected with its biggest pride – roses. The 115th edition of the Rose Festival took place on the streets of Kazanlak and surrounding villages in May and June 2018 and a lot of attractions have been prepared for visitors from around the world.
The most known activity is the rose picking ritual which is being organized in many places around the Rose Valley. The most attended one usually is held on the first Sunday of June and the rules of the proper collecting say that it needs to start early in the morning, between 4 a.m. and 10 a.m. because the roses contain the most rose oil concentrate in them. The first rose picking rituals started in Kazanlak in 17th century!

After the roses are being picked, the process of distillation of rose oil and rose water begins. The rose boiling ritual is another attraction for visitors to be followed. In our, volunteer's case, it was combined with visiting the traditional Bulgarians houses in The Ethnographic Museum.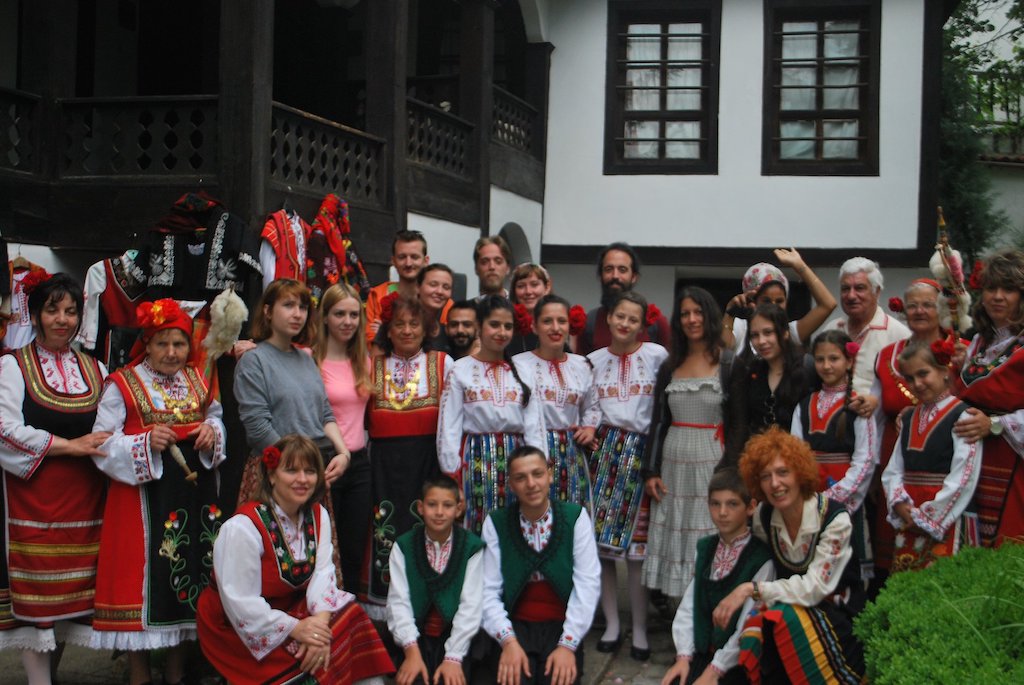 Throughout the main weekend of the Festival 1st-3rd of June, the city of Kazanlak has been extremely crowded. Loads of stands with rose products and had crafts appeared on the streets. On the main stage the events like the contest for the most beautiful Queen of Roses and her coronation, folklore dance and music shows and many concerts attracted thousands of guests. And the cherry on the cake was the Rose Festive Parade 2018.

As the volunteers from Kazanlak, we had a chance to participate in the parade from the very central point. We marched among all the other groups with our installation, flags, and fireworks. Not sure how to behave in the moment of unexpected and unearned glory, the only thing that seemed to be appropriate to be done was to wave and smile to people taking thousands of photos and videos of us. This feeling was definitely an extraordinary one.
The Rose Festival is undoubtedly a beautiful tradition, but for all the peace and silence lovers the end off it came without regret. Kazanlak, as the heart of Rose Valley seems to be soaked with the folk spirit and the pride of it is rooted deeply on the very daily basis. Enjoying this in the peaceful post-festival atmosphere was even more pleasant and appreciating.